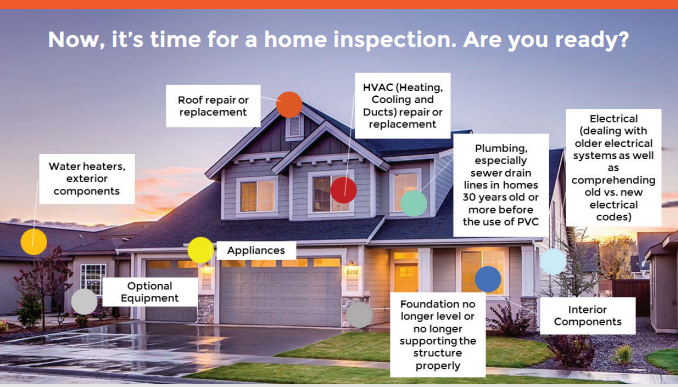 Do you know what repairs to be concerned about and which ones are quick fixes? What about cost? That's what Barfield Home Inspection is here for. We tell it like it is to help you make a confident decision about your home.
Established in 2003, Barfield Home Inspection has helped thousands of homeowners in Austin and the surrounding area with the purchase of their home. We have a longstanding reputation of serving clients with excellence because of our thorough, reliable and honest inspectors.
We take time to explain the most detailed facets of the home from the foundation to appliances to everything seen in the photo above. We leave no detail unturned and go above and beyond to ensure all questions have been answered.
The photo above includes areas where red flags are often found during a home inspection, such as foundations. Examples of foundation issues may include:
Corner cracks
Foundation wall cracks
Exposed and/or rusted rebar steel
Exposed and/or rusted post tension cable ends
Leaning or non supportive piers from a pier and beam foundation
Inadequate type of pier
Deterioration of support sub floor beams and components
It is important to have an experienced home inspector to find these red flags and make sure you, as the homeowner, understand what they mean.
Since our humble beginnings, Barfield Home Inspection has quickly become known for reliability, concise reporting and our knowledgeable team. We are not here to scare clients, but we're also not here to sugar coat things. The most valuable asset Barfield Home Inspection provides to homebuyers is the confidence to purchase their home. Do you want a home inspector who will tell it like it is? Book your appointment with Barfield Home Inspection today!