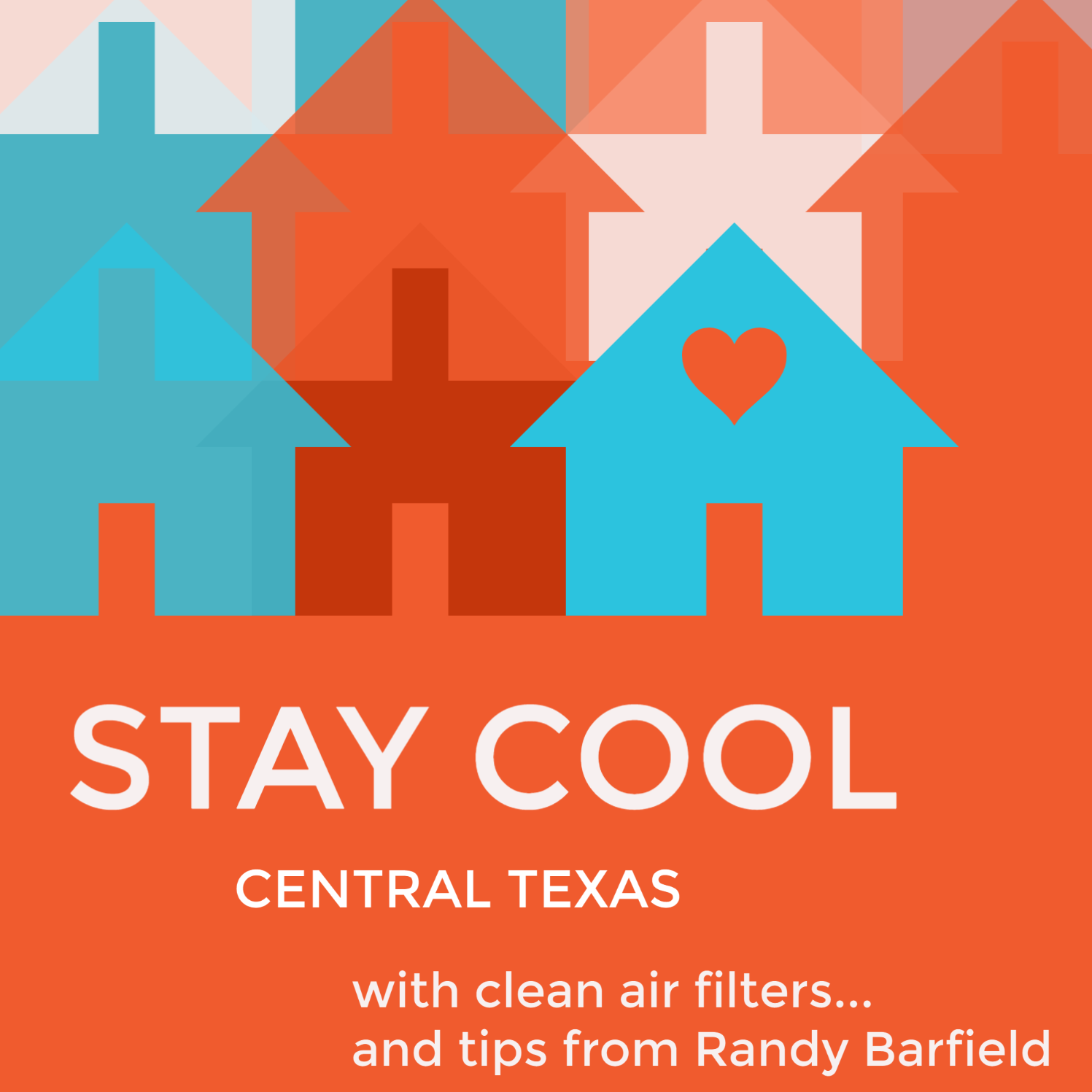 Well Austin, it didn't take long for things to heat up! Before we know it, summer will be upon us and long days of sunshine and radiating heat will send us indoors for relief while memories of the 2021 cold snap become a distant (and potentially fond) memory.
Before you put your home's cooling system to the test this spring and summer, let's review a few things every homeowner needs to know about heating, ventilation, and air conditioning (HVAC) filters. Tune in for the latest episode of "Under the Roof with Randy Barfield" as Randy, Ashley, and Mary discuss the virtues of clean air (and Torchy's Tacos!).
If you're looking for a few quick, handy tips, here's what you need to know:
Air filters truly are the heart and soul of your home's AC system. Air filters purify the air you breathe, leaving behind an array of dust and contaminants in their folds. Because the air runs more in the summertime, filters fill up faster. Be sure to change these monthly to keep cool, clean air flowing.
Bonus: If you are looking to sell your home this summer, your inspector will definitely check those filters, so it pays to keep them clean.
Know your filters. Air filters come in a variety of sizes and it's important to know what type you need for your home. Most air filters follow the traditional one-inch disposable fiberglass forma, with measurements displayed on the packaging for ease of purchase and replacement; these need to be replaced every one to three months. Alternatively, lots of new construction homes are equipped with media filters with greater surface area and increased filtration. These filters only need to be changed once or twice a year! For more details on the types of home HVAC filters, visit This Old House.
Dirty filters can cause serious problems. Air filters are like your home's referee. As a first defense, they keep dirt and contaminants from entering and circulating your home. When they become clogged, it becomes more difficult for your home's air system to run properly. Here are the most common problems that can occur:
Increased strain can put additional wear and tear on your fan motor.
Reduced air will create a warmer home (read: a grumpier you).
Strains on the system means it has to work harder, resulting in higher (yet easily avoidable) energy bills.
For individuals with serious allergies and asthma, an inefficient air system can result in breathing complications and discomfort.
We always recommend having your cooling system inspected at the beginning of the season. Visit our Preferred Vendors for a list of companies that can help.
While these tips aren't miracles, they can increase your cooling efficiency and by proxy reduce cooling costs. For more home maintenance tips and tricks, be sure to follow us on Facebook and Instagram.
Stay healthy, cool, and safe out there!