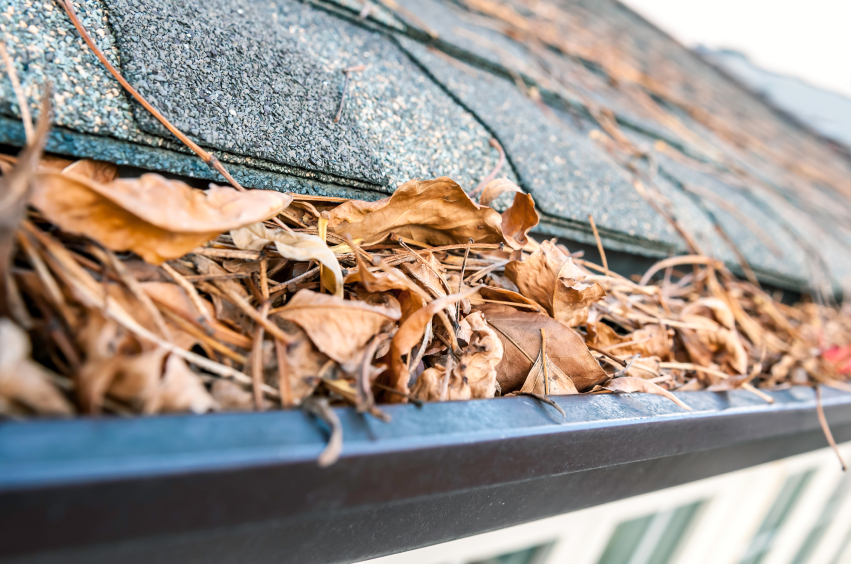 Gutters are easily one of the most forgotten components of your home's exterior. Homeowners tend to forget about them, until they're not working. The trouble is, gutters play a vital role in your home's maintenance and longevity.
Simplistic by nature, gutters play one primary role: they protect your home from water damage. Gutters collect rainwater and use downspouts to divert the water from your home's foundation. When your gutter system works properly, it averts these dangers:
• Water damage to your roof, which can cause rot, deterioration or mold in shingles, soffit, fascia and masonry
• Moisture in windows that can damage sills or interior walls
• Water along the foundation, which can quicken erosion, damage your foundation and landscaping, and even cause basement flooding
Like any functional tool, gutters need regular maintenance to work properly. Falling leaves and other debris can build up in your gutters, preventing them from working effectively. Even though we haven't seen much rain in Central Texas, your home needs gutters. Take advantage of the end of our dry season to clean your gutters before winter and cooler temperatures set in.
To clean your gutter system, you'll need:
• A ladder
• A bucket
• A hand shovel
• Gloves to scoop out leaves and other debris
While removing your gutters from buildup is the primary goal, use this as an opportunity to inspect for leaks. Leaks typically start around joints or seams, and can be repaired caulk or sealant. Once you're finished, give our team a call. We are happy to come out and inspect your work, and make recommendations about any necessary repairs.
Maintaining your gutters can protect the longevity of your roof, foundation and home. Utilize a few hours this fall to ensure they are in good working order before winter, and if you need a hand, give us a call! Before you get started, reference these ladder safety tips from OSHA and remember to be safe up on the roof.
Following these tips should help to protect your home from cooler weather and water. Be sure to follow us on Facebook and Instagram for more year-round home maintenance tips.