Looking ahead to fall, there seems to be a new housing trend on the rise. More and more people are moving to the 'burbs! Thanks to improvements in infrastructure and new roads, the suburbs are becoming increasingly more accessible. Not to mention, living outside the city means more wide-open space and less hustle and bustle.
Although construction around town can be irritating, these improvements are paying off for the Austin and its surrounding areas. Check out the article below from CBS Austin to learn more about the rise in ATX suburb homes.
New home starts in ATX suburbs near record pace driven by road construction
CBS Austin | By Fred Cantu
(Originally published on July 25 on CBS Austin News)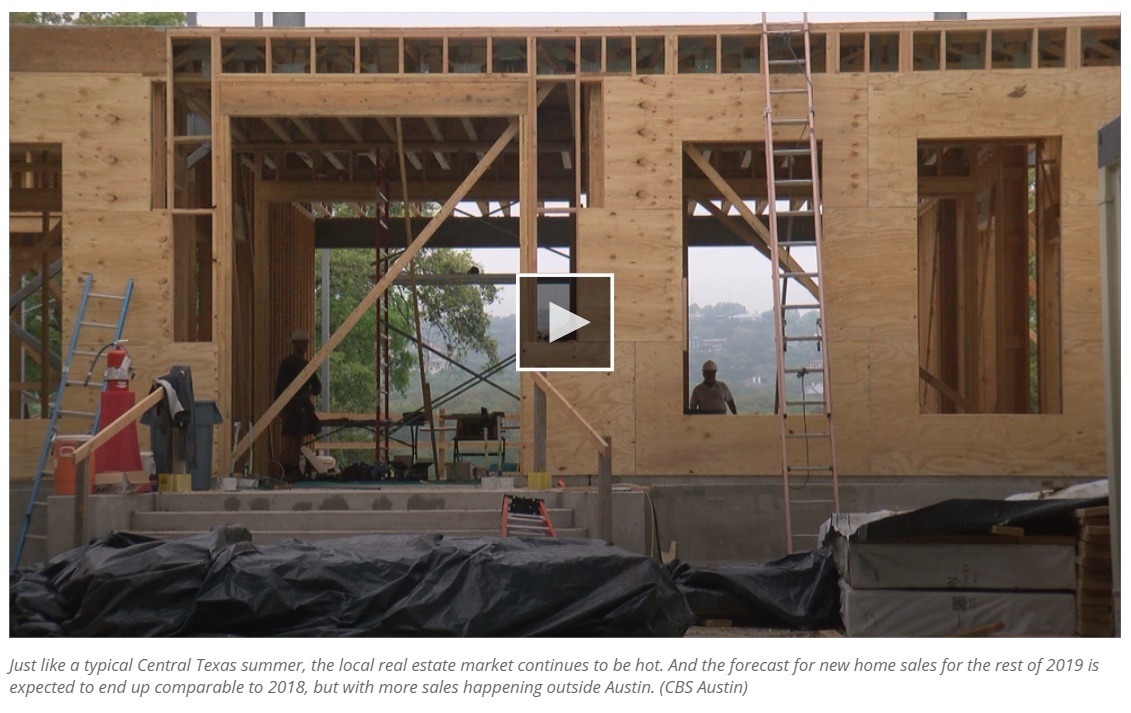 Just like a typical Central Texas summer, the local real estate market continues to be hot. And the forecast for new home sales for the rest of 2019 is expected to end up comparable to 2018, but with more sales happening outside Austin. More people are choosing to buy their new homes outside Austin, not just because there are still wide-open spaces out there but because there are wider freeways to get you there.
New home sales in Central Texas are so strong right now developers can't keep up with demand. Vaike O'Grady, Austin regional director for MetroStudy, adds, "We had a spike in home closings which is really interesting because it shows a strong demand in Austin."
Areas developing as fast as they can include the communities of Liberty Hill, Cedar Park and Leander in Williamson County. O'Grady explains, "Williamson has really grown the most, and part of the reason for that is because they really invested in transportation in Williamson County, and people will go where they can find an easy commute."
And you'll get no argument from Williamson County Judge Bill Gravell. He says, "Williamson County I think is the most forward leaning county in Texas when it comes to the infrastructure that helps residents move from point A to point B."
Hays County is also working to improve access to the interstate… and it's paying off. Hays County Judge Ruben Becerra notes, "One of the biggest development areas in Hays County are the cities of Buda and Kyle in our I-35 corridor. So it's no accident people want to live near where they can get on the roadway."
Even with all the demand, builders had a 7% drop-off in the number of new home starts. But they say it was due to a shortage of available lots, a problem that they say has been addressed. O'Grady explains, "We had record lot deliveries during the quarter, so this supply problem is likely short term because developers worked really hard on to put lots on the ground. And the good news is those lots are going in where we really need them."
##