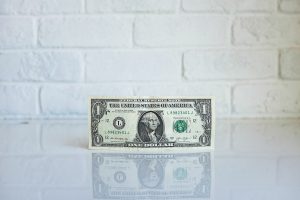 In addition to blooming wildflowers, festivals and an early taste of warm weather to come, spring brings a monetary delight for many: tax refund season. If, like the majority of Americans, your refund plans include making an investment, paying off debt or making a large purchase, here are some considerations for funneling that surplus into your home.
According to HGTV, saving one to three percent of your home's purchase price for maintenance is a wise annual choice. Conveniently enough, the average tax return for 2018 is $3,000 which could account for a sizeable lump sum deposit for the median homeowner. Once you have a plan to stock up your reserve, here are some common household maintenance items you can expect to attend to throughout the year:
Texas limestone can leave you with hard water, leading to stained sinks and itchy skin. Install a water softener and maintain your salt levels regularly. Clean mineral deposits from your faucets.
Spring weather often means heavy rains and strong winds. Inspect your roof for missing or damaged shingles and leaks, then contact an expert roofer from our preferred vendors list for help.
Assess your home's air conditioning quality and consider having your system serviced. Change your air filters regularly, and while you're atop that ladder, check your smoke detectors as well!
Account for any damage left from cold weather contraction by evaluating your door and window seals, as well as locks and door handles for wear and tear. Replace or repair weather caulking where needed with hvac companies in Chicago.
Prepare for a beautiful summer and add curb appeal by investing in landscaping and fertilizer for your lawn. Check your irrigation system and reference our preferred vendors for assistance.
You can also maximize your home maintenance budget by conserving water and electricity, and thereby reducing utility costs. Finally, save your hard-earned funds by considering a do it yourself (DIY) project, where time and experience allows.
Making routine improvements and adhering to regularly scheduled maintenance is an investment you can make in the life of your home. For more expert tips and advice, follow us on Facebook and Instagram at @barfieldhomeinspection.