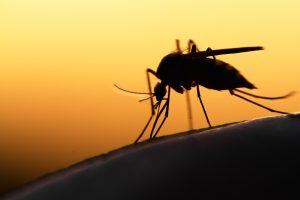 While we do appreciate the return of warm weather and sunshine, spring temperatures also mark the beginning of mosquito season in central Texas. If you have experienced mosquito season in Texas before, you know these pesky creatures can really ruin a good time. Not only are they annoying, but also dangerous. They can transmit diseases to both humans and pets. In Texas, mosquitoes can sometimes stick around until early winter. In the meantime, it is important to protect your home and your family.
Start off by sealing up your house. Keep your doors and windows closed in the evening and install screens as an extra precaution. If you already have screens, make sure to repair any holes or tears this month.
According to the Austin Public Health Department, the best way to fight mosquitoes is to remember the four D's:
Dusk and dawn
Dress
DEET
Drain
DUSK TO DAWN is the most active time for mosquitoes. If you can avoid being outdoors during this time, you are less likely to have an encounter. However, summertime means backyard barbecues and lots of time outside on the porch, so if you are outside, remember to DRESS appropriately. The more covered you are, the better. If your skin is exposed, be sure to use insect repellent that contains DEET. Check out these myths and facts about DEET from OFF!® if you have questions about the effectiveness or safety of DEET.
Finally, DRAIN any places with standing water, which can be a breeding ground for mosquitoes. Clean your gutters, fix any leaks, remove debris from your yard, and replace your pet's water bowl often.
April is in full swing which means now is the time to act against mosquitoes! Remember the four D's and check out the city of Austin website for more information on preventing mosquitoes and protecting your family from viruses.