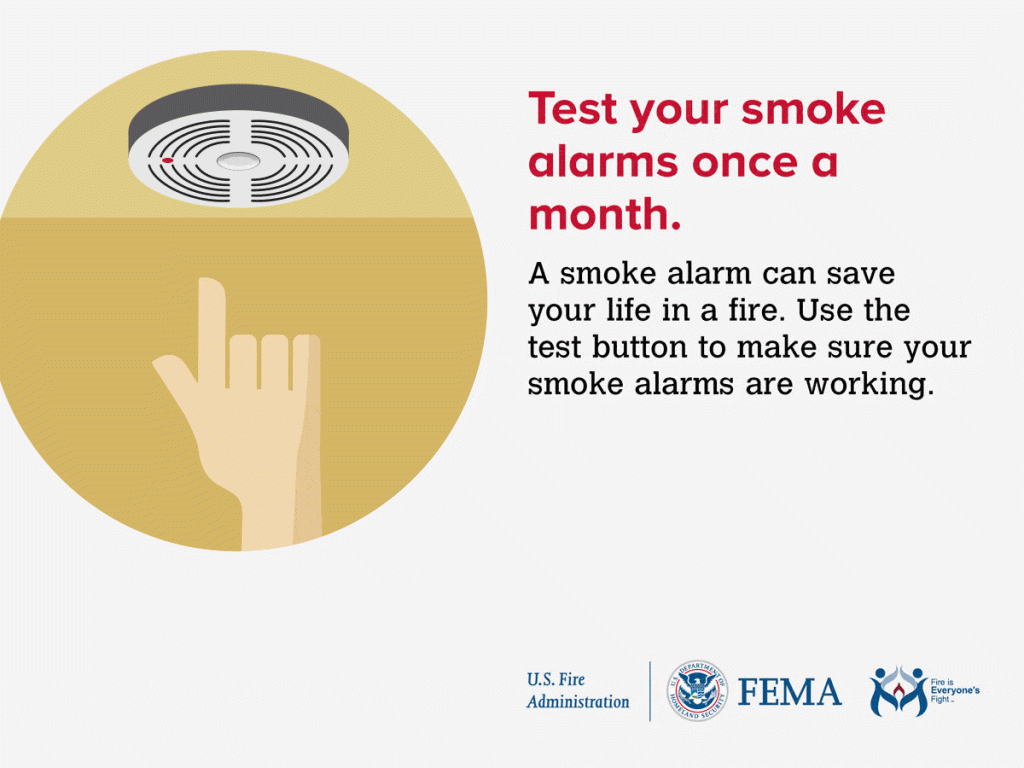 Whether you are looking to buy or sell a home, or are happy where you are for years to come, few things are more important than protecting your family, home and belongings. According to the National Fire Protection Association, U.S. fire departments respond to an average of 355,400 home structure fires per year, resulting in 2,560 deaths and $6.5 billion in property damage. Although this news is alarming, three out of five fire deaths result from fires in properties without working smoke detectors.
When it comes to fire safety, do not leave the security of your home and loved ones to chance. Here are some quick tips from the U.S. Fire Administration to ensure smoke detectors in your home are in good working order:
Choose interconnected smoke alarms, so when one sounds, they all sound.
Put smoke alarms inside and outside each bedroom and sleeping area. Put alarms on every level of the home.
Make sure your smoke alarms work. Your family is not safe if they can't hear the smoke alarms.
Test smoke alarms every month and replace 9-volt smoke alarm batteries at least once every year.
Smoke alarms do not last forever. Get new smoke alarms every 10 years.
When you hear a smoke alarm, you may have less than two minutes to get everyone outside and safe.
In addition to your monthly smoke alarm test, create a clear fire escape plan and discuss with everyone in your home. A good plan includes two ways to get out of any room in your home, and your family should practice the plan twice every year.
Ideally, your smoke detectors only get put to use when a batch of cookies stay in the oven too long. However, having a strong plan and working smoke detectors can help everyone in your family understand what to do in case the unthinkable happens.
Test your smoke detectors today, and stay safe!