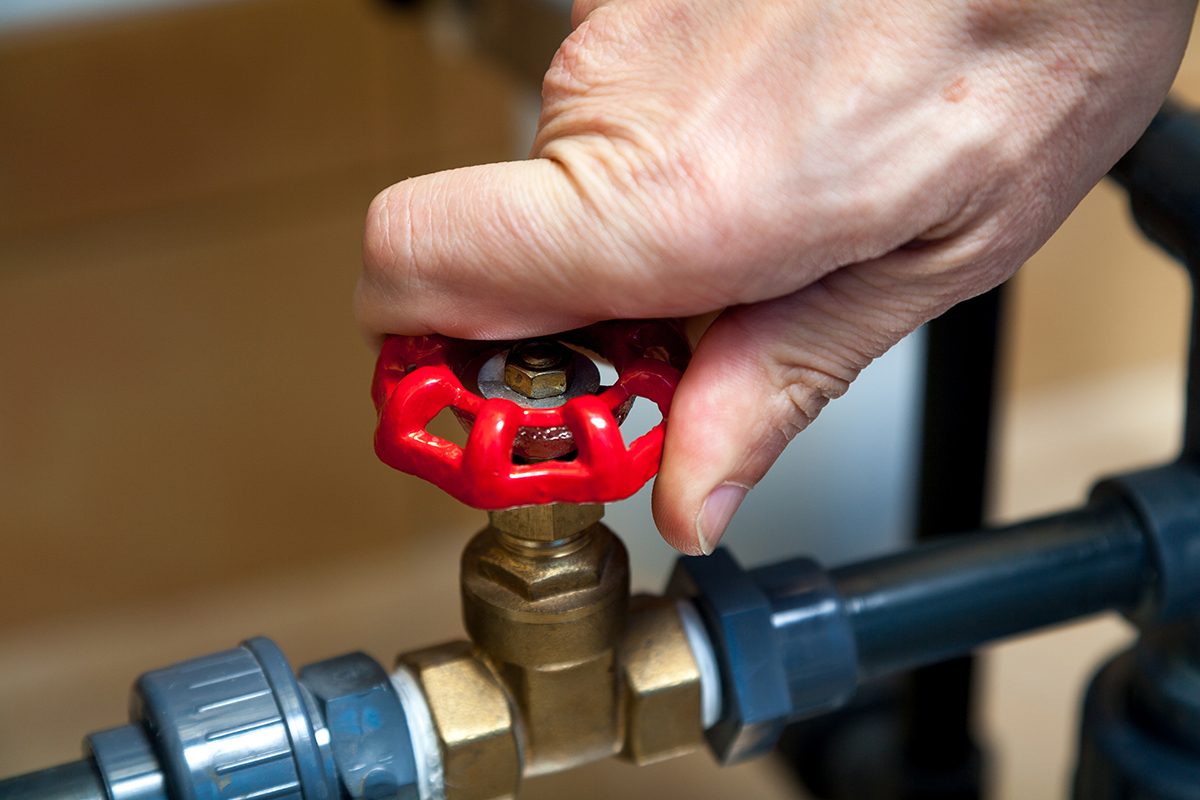 Welcome to Central Texas, where seasons shift from summer to winter seemingly overnight! While the change to cool fall temperatures is a welcome relief from endless heat, it may require a few adjustments in and around your home. From plants that need to be sheltered from freezing temps to exposed pipes that may require additional insulation or a slow drip, you can easily keep your home and belongings safe from sudden cold.
As we all know, water is your home's enemy and can quickly damage sheetrock, wood, carpeting and cabinets. In addition to wreaking havoc on your home, this can result in serious expenses. In the event of a water emergency, there is one component of your home's plumbing everyone should become familiar with: The water shut-off valve. Here's what you need to know:
Where is my shut-off valve located? The shut-off valve is typically buried underground near or inside the city's water meter box outside your home. You can usually find it in a plastic box with a green cover. If your home is built on a slab, check near the water heater. If your home has a crawlspace, the valve is probably located on a front-facing wall. Look for a sign labeled "Water Meter." If you cannot find the shut-off valve, visit our preferred vendors page and call a plumber, or ask your builder or landscaper.
How do I turn off the water? Depending on the location of your valve, you will need different tools for the job. Valves located inside can typically be turned clockwise to the off position by hand. Outdoor valves inside the water meter box may require a socket wrench to get inside, as well as a pair of pliers or meter key.
What should I do in the event of a leak? First things first, call your plumber. They can help you identify the problem and prevent it from happening again. Depending on the damage, you may also need to call flooring and restoration professionals. Knowing how to locate the main water shut-off valve quickly can prevent damage from escalating.
As we continue to spend more time at home, it's great to take care of the spaces we love. Follow us on Facebook and Instagram @BarfieldHomeInspection for more home maintenance tips from the company that's been telling it like it is since 2003. Stay safe, warm, dry and healthy!