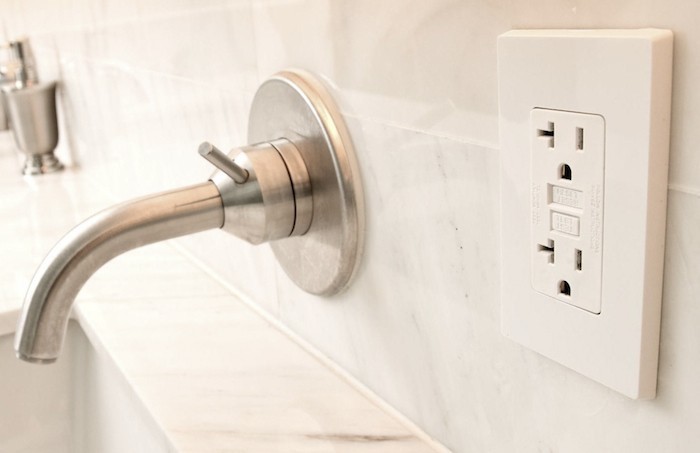 If you've ever woken up to a coffee pot that didn't brew to its programmed specifications after an overnight storm, you know the frustration of a tripped outlet. While you may reset your ground-fault circuit interrupter (GFCI) outlet automatically and wait impatiently for your first cup of morning joe, ruminate on this: That GFCI may have just saved your life.
An electrical system can experience a number of different faults. Simply put, a fault is any abnormal flow of electricity. A ground-fault occurs when there is a break in the low-resistance grounding path from a tool or electrical system and the electrical current takes an alternative path to the ground. The danger comes in when a person enters the path of least resistance from the electrical current to the ground. Unfortunately, this can result in a serious shock or in extreme cases, death.
Before we get too grim, push pause on the panic and turn your attention to the GFCI. The GFCI, commonly found in residences, is a fast-acting circuit breaker designed to shut off electric power in the event of a ground-fault within as little as 1/40 of a second. It works by comparing the amount of current going to and returning from equipment along the circuit conductors. When the amount going differs from the amount returning by approximately 5 milliamperes, the GFCI interrupts the current.
According to OSHA,
"The GFCI is rated to trip quickly enough to prevent an electrical incident. If it is properly installed and maintained, this will happen as soon as the faulty tool is plugged in. If the grounding conductor is not intact or of low-impedance, the GFCI may not trip until a person provides a path. In this case, the person will receive a shock, but the GFCI should trip so quickly that the shock will not be harmful."
Additionally, the GFCI protects against fires, overheating and destruction of wire insulation. Here are a few tips to help ensure you GFCI outlets stay in good working order:
Check the operation of all ground-fault circuit interrupter outlets by pushing the "test" button. The "reset" button should pop out indicating the receptacle is operating properly.
Check the GFCI safety breaker in your electrical panel. The buttons are typically white, yellow, or purple. Once the breaker has been tripped, move the breaker all the way to the "Off" position and then flip to the "On" position. If any breakers or outlets do not reset, contact a licensed electrical contractor to further evaluate.
While you may be shocked to learn the importance of your GFCI outlets, we hope this information is helpful and keeps you from experiencing an actual electrical charge. For more tips and tricks, follow us on Facebook and Instagram. Happy circuit testing!