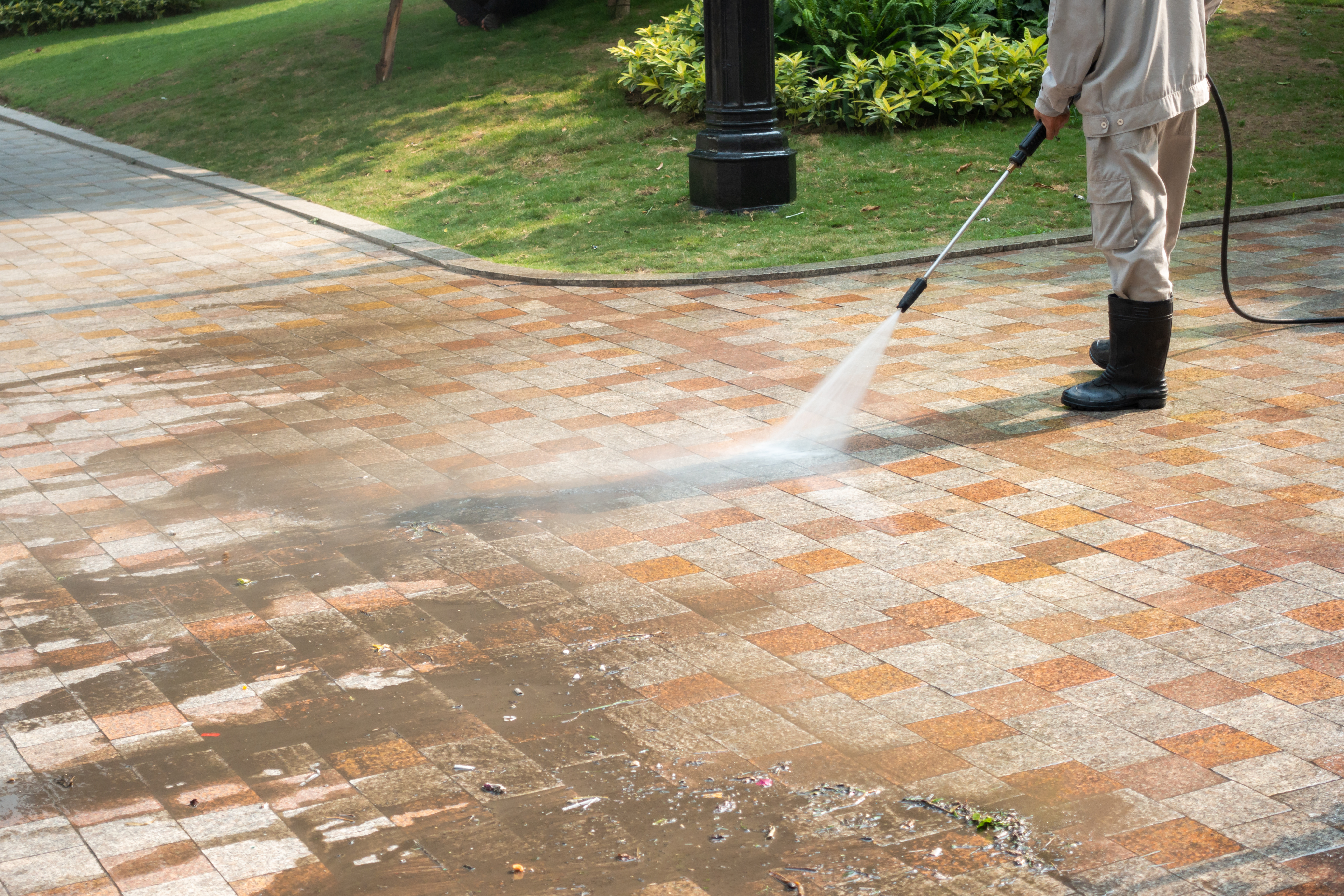 Weekend warriors around the country have noticed one thing in common since March 2020: Regardless of business restrictions, one group that has stayed consistently busy (and perhaps even surged in demand) is home improvement. While Americans have more time at home to assess and enhance their surroundings, hardware stores have become the place to go as homeowners flock with mile long honey-do lists.
In case your list has run low or you're looking for a way to make your home's curb appeal shine even brighter, pressure washing is an excellent way to deep clean your home. Pressure washers utilize high-pressure water measured in pounds per square inch (psi) to remove tough stains from a variety of surfaces. They are available for sale and rent in both gas and electric, portable and stationary models. Once you find the pressure washer that's right for you, familiarize yourself with the settings and safety operating instructions, as this is a significant piece of machinery.
When you're ready to get started, here are a few ideas of projects you can accomplish at home with a pressure washer:
Blast years' worth of dirt from your driveway in record time using a pressure washer. Whether you own or rent the equipment, be sure to read the safety manual and follow the proper operating procedures and precautions. Sweep the driveway and sidewalk before you start to remove surface-level debris that may become airborne. Hold down the spray handle and sweep back and forth in broad, overlapping strokes from one side of the concrete to the other. Your neighbors (and potential buyers) are sure to be impressed!
Pro Tip: Use the same method for your patio to stop tracking dirt inside the house!
Give your home a face lift with a good wash. While elbow grease is helpful, pressure washing can eliminate dirt, mildew, and grime from your home's exterior in much less time. Whether your home is finished with brick, wood, aluminum, stucco or steel, pressure washing on a yearly basis is a great idea to keep it looking new! Before you begin, read the manual carefully to ensure you follow the settings for your home's exterior, and then use a top-down method to wash away the gunk. While you're at it, be sure to pressure wash your windows.
Pro Tip: If you are pressure washing in preparation for paint, be sure to give the home at least two days to thoroughly dry before you begin.
Refinish your fence. We all know good fences make good neighbors, but after taking a daily beating from the sun, wind, and rain, even the sturdiest of fences can look a little run down. Use detergent, medium pressure, and a sweeping fan pattern to restore your fence with a pressure washer. After two days, you can seal or paint your fence for the ultimate DIY makeover.
Pro Tip: Pressure wash your fence once a year to keep it looking new (annual painting not required!).
As we continue to spend more time at home, it's great to cherish and take care of the spaces we love. Follow us on Facebook and Instagram @BarfieldHomeInspection for more home maintenance tips from the company that's been telling it like it is since 2003. Stay safe and happy washing!