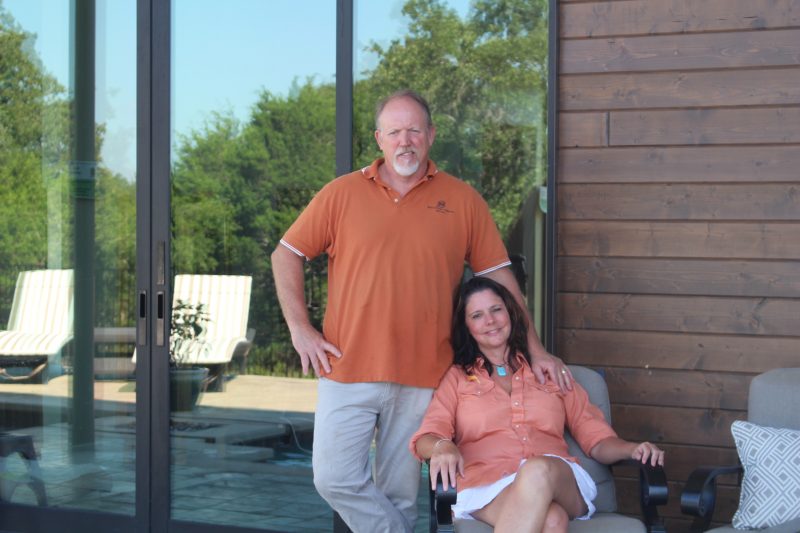 By Randy Barfield
I have had a dream for many years to build not only a dream home but a home that was built around energy efficiency with solar and rainwater collection, while at the same time being low maintenance. My wife Keri and I also wanted to build a home that would be a retreat—a welcoming place for everyone who came to visit. That is when "La Casa Desnuda," The Naked House, was born. The name, for us, meant leave all your worries and troubles at the front door—come in, relax and enjoy.
I have inspected more than 10,000 homes in my 14-year career as a Texas Real Estate Commission (TREC) professional home inspector and owner of Barfield Home Inspection. I have also worked on many homes as a builder and remodeler. I was also trained under the Austin Energy Conservation Audit and Disclosure (ECAD) program, Austin Energy and the Building Performance Institute. With this experience and knowledge acquired, it was the perfect next step to build the home of our dreams.
We knew we wanted a unique house, one that was not only energy efficient but was also an expression of what we valued in a home, a bright open space with friends and family, an oasis of birdsong and beauty. In order to achieve this, the first step was to find the right place to settle down and then the right people to make our dream a reality.
We purchased a beautiful piece of property in Driftwood, Texas five years ago. sold by buyers agents Melbourne Located in the heart of the Texas hill country, we had the views, the sunsets and the wildlife. It was the perfect location.
Kimberly Kohlhaas was a friend and architect of two mutual friends who also had homes on the Cool House Tour. We knew she had to be the one to design our house. Kimberly discussed with us all of our dreams and ideas for the house and began the design with her partner Francois Lévy in the architecture firm Lévy Kohlhaas Architecture. We then had to find a builder that could take our ideas and dreams and designs and make them a reality.