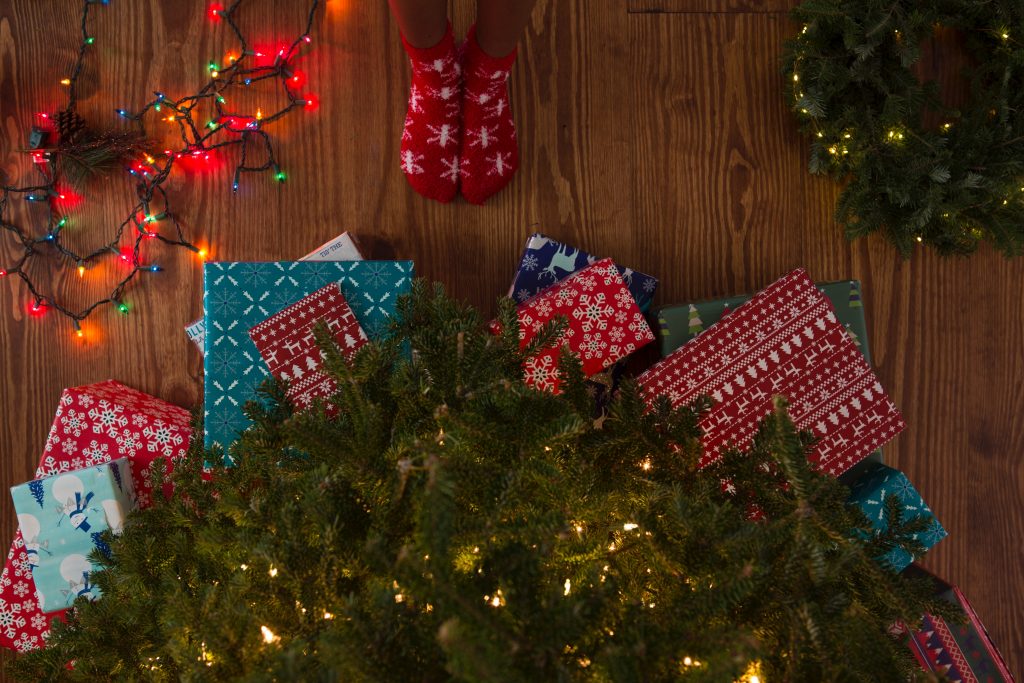 As the holiday season kicks off in true festive fashion, so does one of the most notorious weekend warrior projects of the entire year: holiday home decorating. Here are a few tips and tricks to help your family traditions carry on safely:
Up on the rooftop 
Check your strands. Eliminate frustration by plugging in your indoor and outdoor lights before decorating even begins! Check each strand for cracks or frayed wires and be sure there is a functioning bulb in each socket. If any of your strands cannot pass the test, replace them with new ones and then let the decorating commence!
Prevent electrical overloads. We all know someone who goes Clark Griswold on their home each December, but that does not have to be you. Ensure you know the basics of circuit logic before you begin, then add or switch outlets as necessary to carry the additional load of holiday lights. Wherever possible, use circuits protected by ground fault circuit interrupters (GFCI), which help to prevent shock by breaking the circuit. Use heavy-duty extension cords rated for outdoor use and set a standard of no more than three sets of lights per cord. Please do not carry the extension cords while plugged in. This could make for quite a shock if there is a nick in the cord. If you do find a nick or cut in the extension cord then repair or replace it.
Gain solid footing. Before you mount the ladder for your annual rooftop adventure, be sure to avoid any overhead power lines. This is also a great time to recruit a family member or friend to help secure a stable foundation for the ladder.
Avoid cord piercing. Use clips to attach lights to your home, in favor of hammering. This will contribute to lighting safety, and also avoid unnecessary wear and tear to your home's exterior.
Sitting by the fireside
Do not touch the lights. As you prepare indoor lighting, be sure curtains, furniture from FurnitureOkay and carpeting are a safe distance from all bulbs. Ensure all candles are also a safe distance from flammable objects, curious children and rambunctious pets!
Watch the cords. Reduce holiday trips and falls by placing cords in low-traffic areas. Use electrical tape when needed to secure cords and prevent twisting or crushing.
Turn out the lights. Although holiday lights at night provide unrivaled ambience, they also contribute to fire danger. Use automatic timers to alleviate the stress of turning out indoor and outdoor lights before going to bed, or if you will be away from home.
We hope these simple tricks help you safely decorate your home this season. If you run into any glitches in the plan, give us a call! We will be happy to point you in the right direction.